The Head of Athens Goalkeepers Academy, Mr. Christos Lamprou, met today in Athens his good friend and goalkeeping coach of Wolfsburg, Mr. Pascal Formann.
The successful gk coach the German is in Athens because his club, Wolfsburg, faces AEK in the UEFA Europa League play-offs.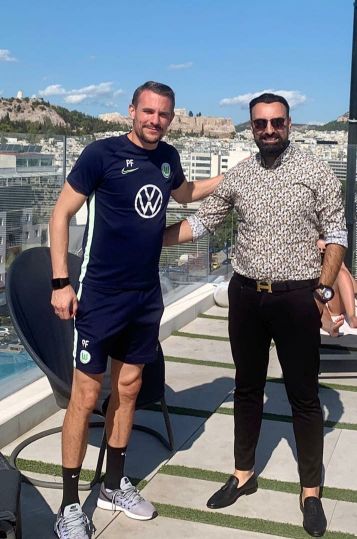 They discussed topics related to their job, the latest developments and trends in the position of goalkeeper. They also remembered great moments from their joint presence at the most important goalkeeping seminars in the world, but also they discussed about their future plans.