The Panhellenic Camp of Goalkeepers and GK Coaches, hosted by the Athens Goalkeepers Academy (December 27-29) at Renti Arena, was totally successful. Dozens of athletes and coaches from all over the country took part to the most important winter event for goalkeepers and GK Coaches.
The "GK Goalkeeper Academy" from Chania, Crete, the "Rizos Goalkeeper Academy" from Kavala and the "Goalkeeper School Academy" from Pyrgos, Ilia were our official guests. The young goalkeepers were evaluated by the Athens Goalkeepers Academy and the best of them will be evaluated by big european clubs.
The beginning
On Monday (27/12), on the 1st day of the Camp, coaches, athletes and parents arrived early in the morning at the Renti Arena. The Head of the AGA Agency, Mr. Konstantinos Lamprou, scanned the certificates and rapid tests of the participants.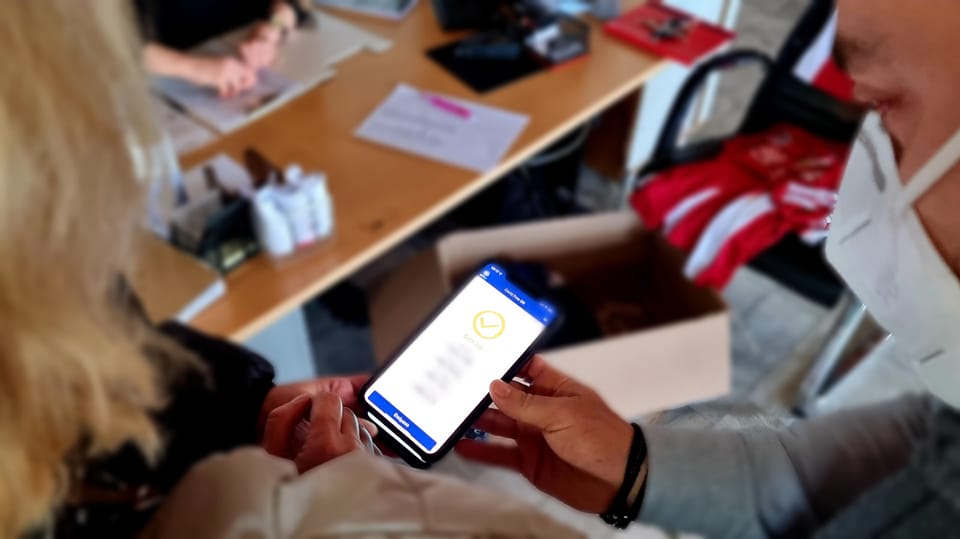 During the first seminar, the successful Sports Scientist of the Human Performance Lab and the National Football Team of Greece, Mr. Giannis Kotsis, commented the importance of nutrition for young goalkeepers in modern football.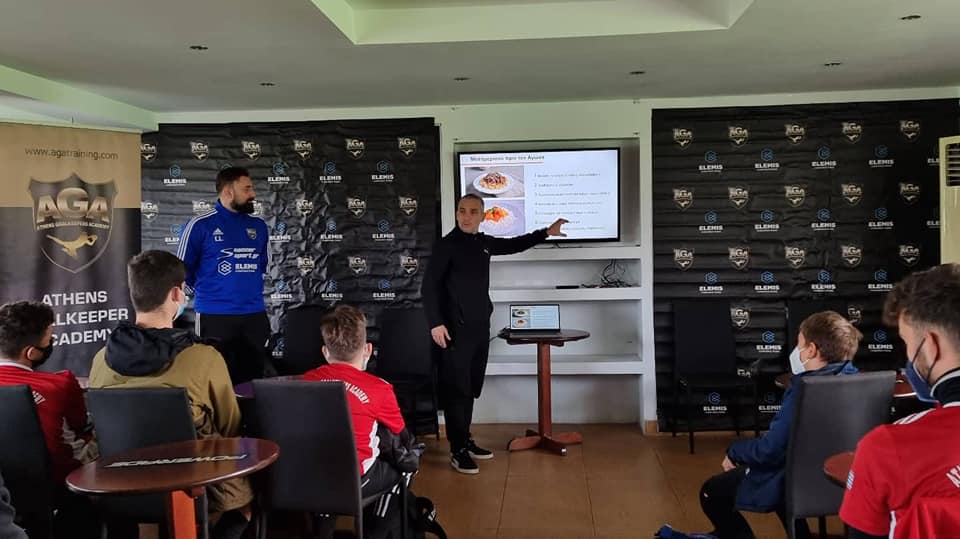 After that he and his associates made an ergometric evaluation for the participating athletes, specialized for the position of goalkeeper.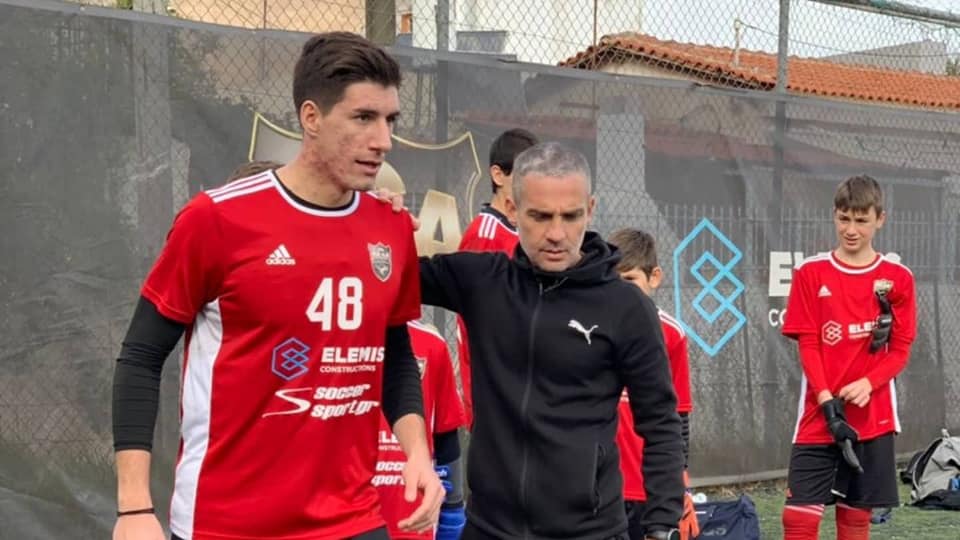 Mr. Kostas Gyparis gave a seminar on the training of the goalkeeper in modern football and the usefulness of video analysis in it. The Head of GK Goalkeeper Academy also presented the philosophy of his Academy, which does an excellent job in Chania!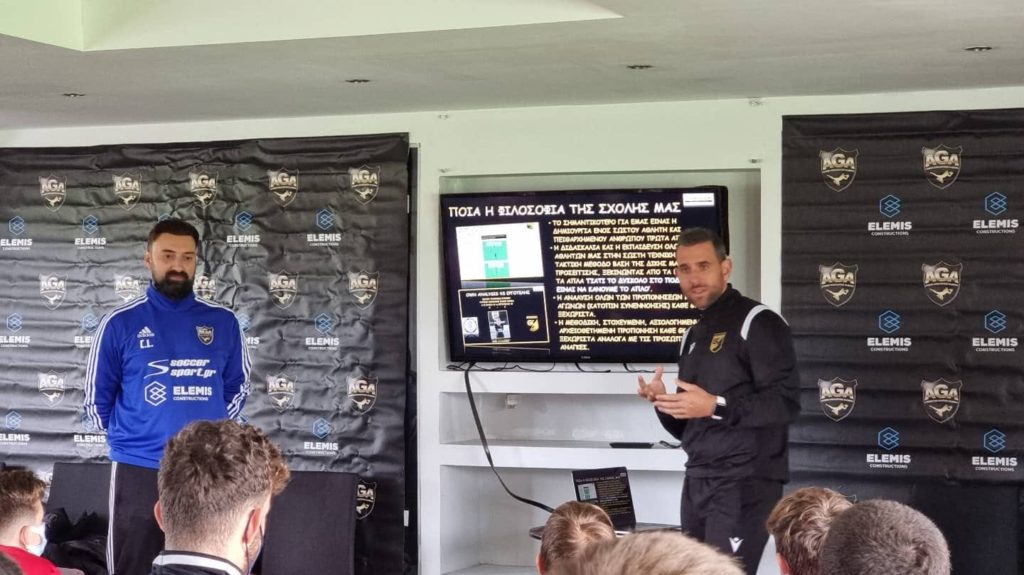 The AGA Training Methodology and the evaluation
On the 2nd day of the Camp, Mr. Christos Lamprou as the main speaker of the seminar. The Head of Athens Goalkeepers Academy presented to the participating athletes, coaches, but also to the parents, the main points of the AGA Training Methodology, which has made AGA the leading Goalkeeping School in Greece.
Soon after, everyone came out on the field to start the evaluation exercise program.
In the afternoon of the same day, Mr. Christos Lamprou had a meeting with Mr. Kotsis, from whom he received the results of the ergometric evaluation.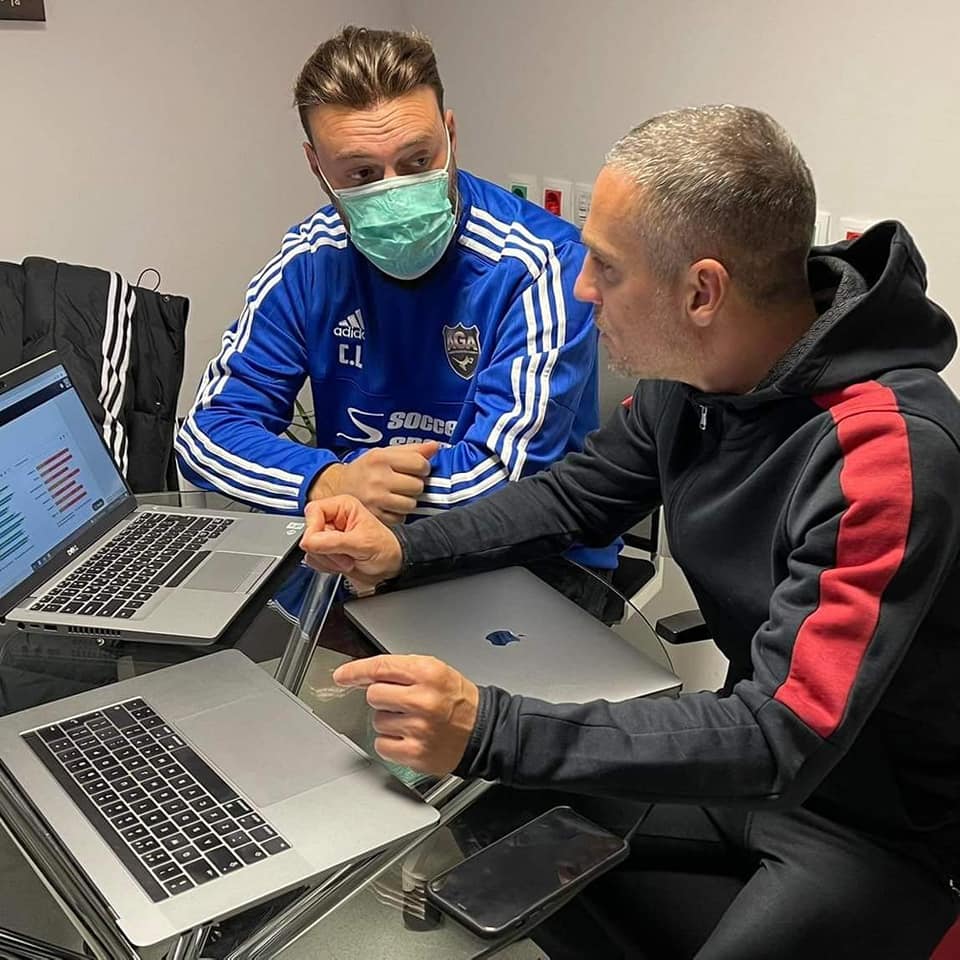 Challenge
The last day of the Panhellenic Camp for Goalkeepers and GK Coaches, in its seminar leg, included speeches by the Head of Athens Goalkeepers Academy, Mr. Christos Lamprou, the Head of Rizos Goalkeeper Academy (Kavala City), Mr. Dimitris Rizos, and the Head of Goalkeeper School Academy (Pyrgos City), Mr. Andreas Antonopoulos.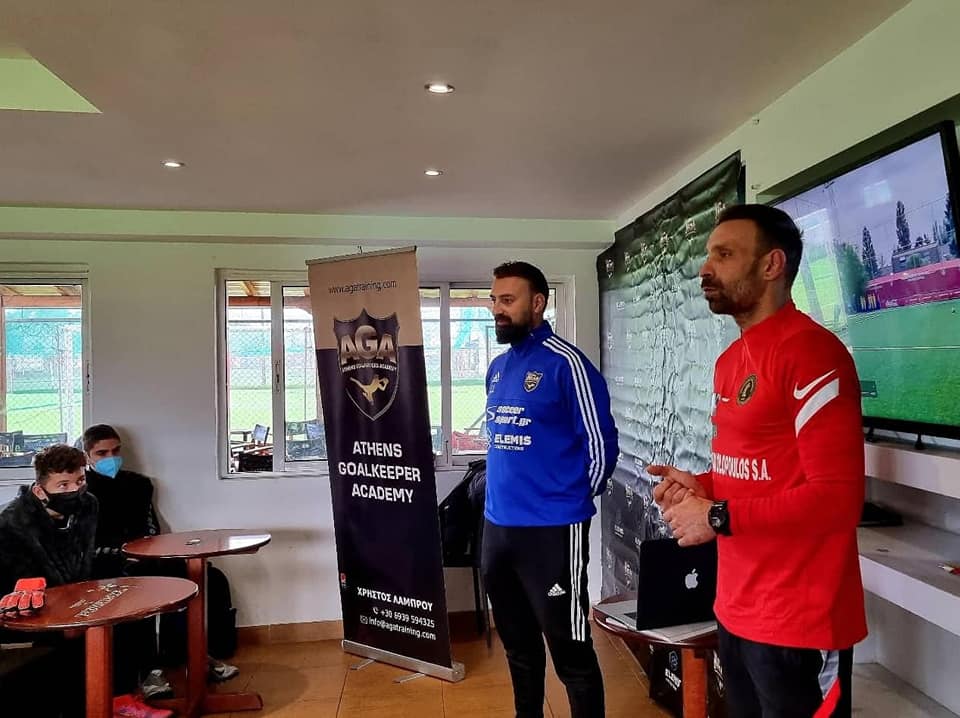 Soon after, the participating athletes received the Certificates of Participation in the "Panhellenic Camp for Goalkeepers and GK Coaches".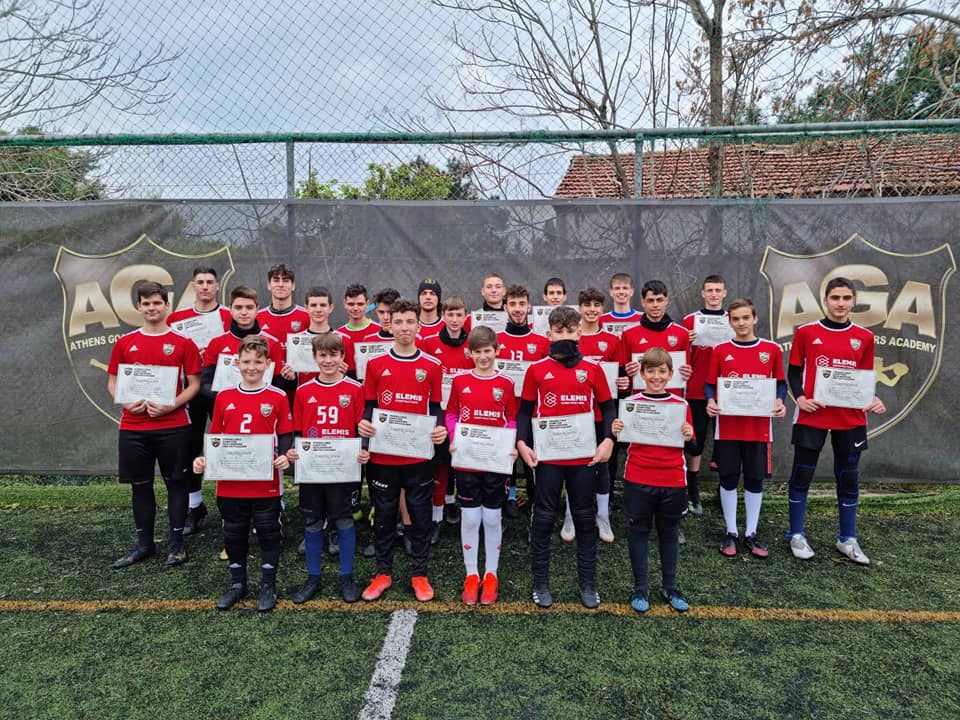 This was followed by the most enjoyable part of the training – evaluation program, which included challenge games. The winners were the goalkeepers Rigas Alexiadis and Marios Konstantinos Trizis.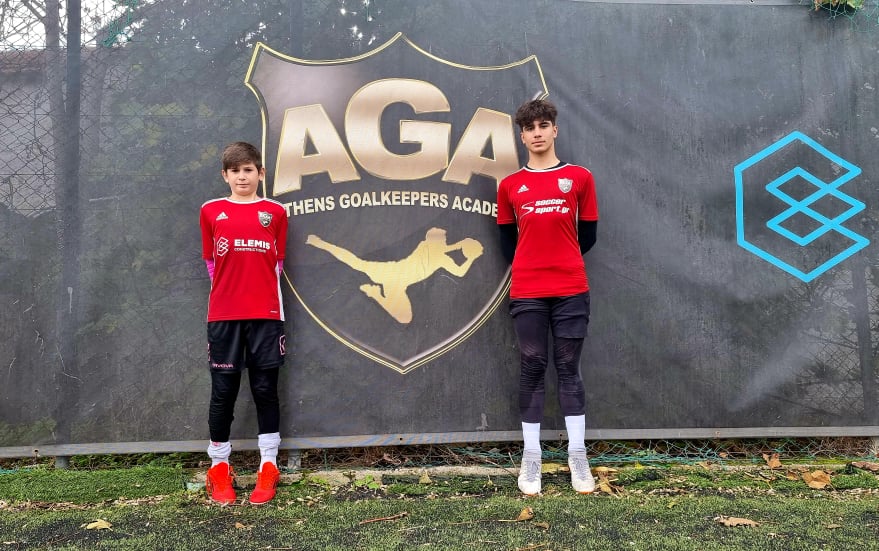 Big thanks from the Athens Goalkeepers Academy to all the participants and congratulations for their effort!